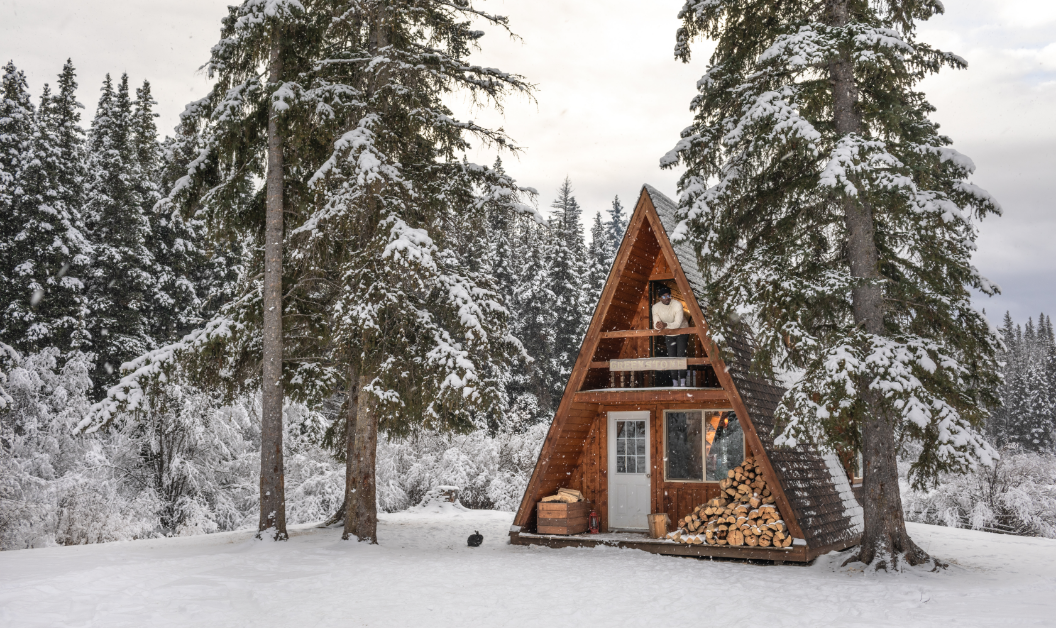 Winter weather comes early to Sweden. And Swedes know—even if you're the most upbeat fan of the Original Swedish Snus—the slow, hulking march of winter can really bum you out. Long nights can have you longing for the time of year when the sun is always around, and it doesn't take 20 minutes to bundle up to simply go to the store.
But it doesn't have to be that way. Our friends in Sweden are no strangers to winter with their snowy season starting late October and lasting into April. They know facing winter doesn't only mean physical preparation, but also getting emotionally ready for the cold and the dark. There's even a word for this Scandinavian spirit of cold-weather positivity: hygge (pronounced /HYOO-guh/). Hygge roughly translates to "a feeling of cozy contentment and well-being through enjoying the simple things in life."
In other words, Swedes know you must embrace the cozy to stay cozy. So, in solidarity, here are some easy ways you can up your winter game by bringing some hygge into your life. Grab your favorite variety of General Snus, and let's get prepping.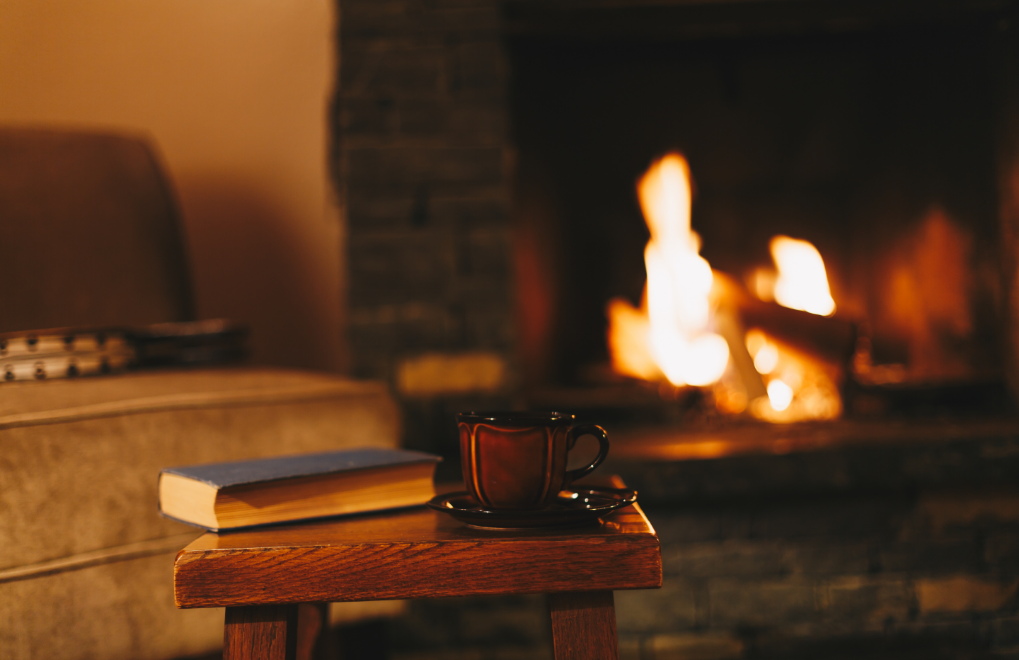 Keep the thermostat low, and the fire hot
The best way to live the hygge life is to stand your ground and meet the cold head on. A great way to do this is by letting your thermostat take a break for a little bit. Leave the temp lower than your usual setting and harness your inner caveman by building a roaring fire. The warm glow and crackle of the fire is the perfect way to set the mood and keep the icy night at bay.
Plus, taking the time to stack the logs just right and coax the flame helps you welcome the outdoors of it all just like a true Swede would. Don't have a wood-burning fireplace? Fire up that gas log for the same effect.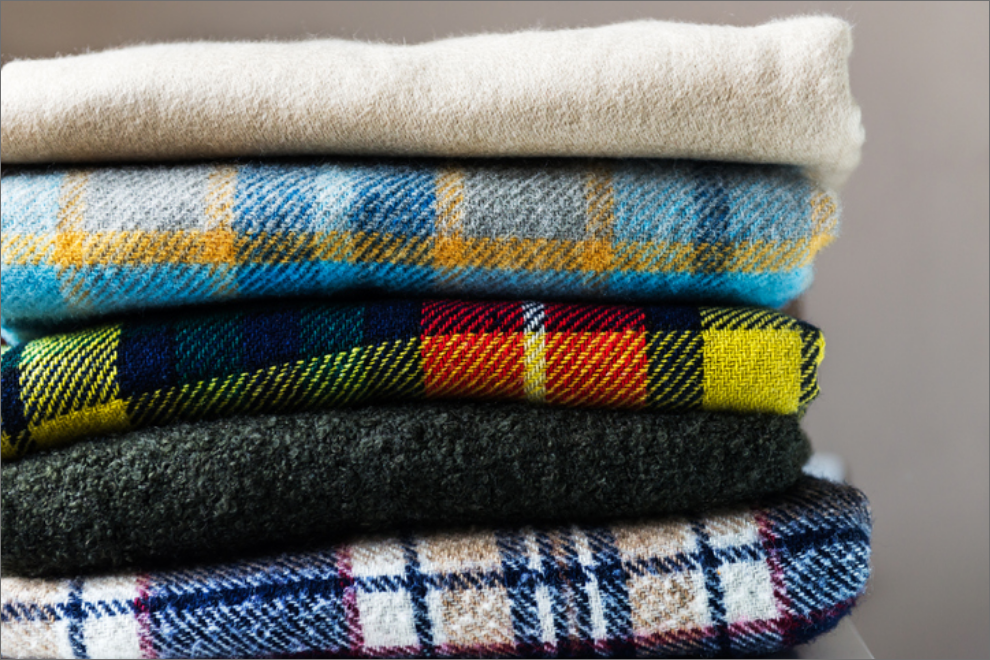 Shake out your favorite blanket, and get wrapped like a burrito
The best part about winter—aside from snowball fights, skiing, and deals on swim trunks—is that it arrives the same time every year, so you can plan for it. To execute this hygge plan, make sure you've already pulled your blankets out of storage.
Then, when the winter cold hits your latitude, grab the coziest blanket, stretch out on the couch, and roll yourself up like a hot tunnbrödsrulle (pronounced /toon-brud-SROO-luh/)—a Swedish street food with various hearty fillings wrapped in warm, thin, flat bread.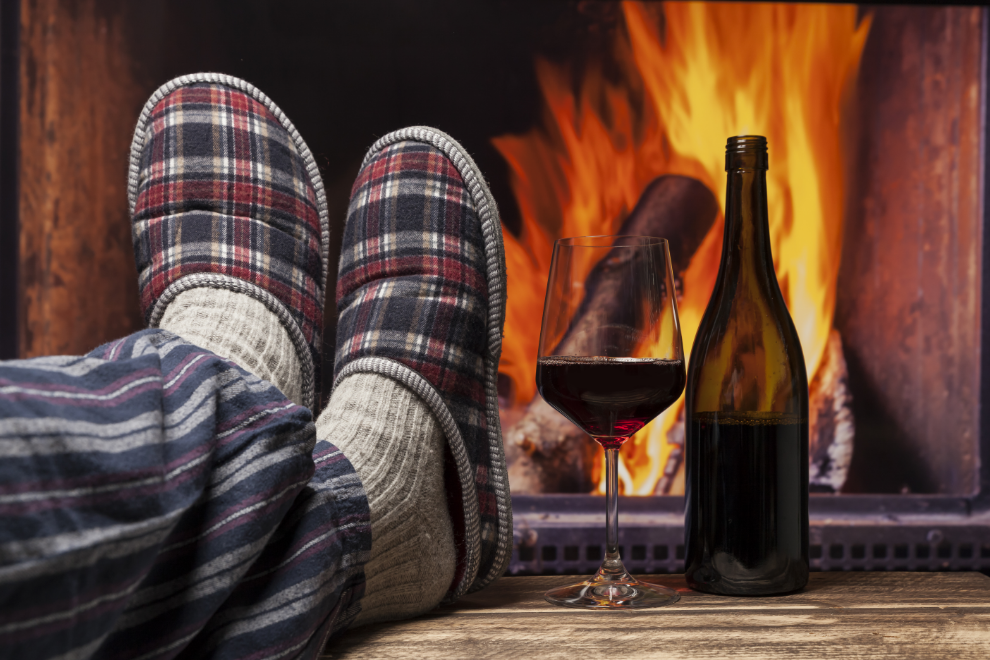 New slippers
This next step is an easy no-brainer for a better winter: buy yourself some slippers. We know it sounds crazy, but just hear us out. Look at your slippers now. They probably fit perfectly, right? However, do they also have holes in the toes? What about in the sole? Do you dread having to wear them when you do a quick jog to the mailbox in wet conditions?
Nothing can ruin a hygge session like wet, cold feet. That's why you need nice slippers. Most heat may escape through your head, but it warms your core to cover your feet. Treat yourself to a new pair of warm, lined slippers, and slip into the coziness. Thank us later.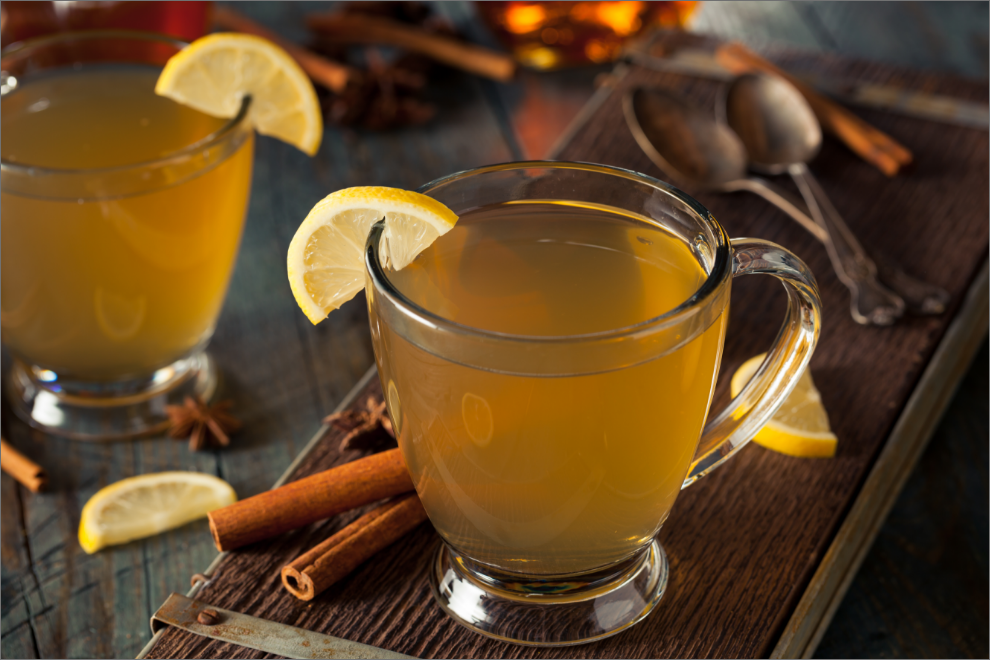 Hot toddies and spiced wine
Now how do you top off an ideal hygge evening? With a comforting beverage, of course.
Thankfully making a warming drink to hug your insides is as easy as the rest of these steps. Make traditional Swedish glögg (pronounced /glahg/) by warming port wine, bourbon, rum, cinnamon, cloves, and orange peels. It's the perfect nightcap when night seems to start at 3:00PM.
Another tasty treat involves combining some hot tea, spices, and your favorite bourbon in a pot or slow cooker for a delicious hot toddy. Pair it with your favorite snus, favorite blanket, warm slippers, plus a roaring fire — and you'll be living that hygge-matic life in no time.
Want an easy hot toddy recipe? Check out some of our favorite winter cocktail recipes.
Everyone on this side of the Atlantic knows being cold isn't all fun. Which is why we admire the Swedish attitude that essentially outsmarts the cold. It says, "Hey, guess what? We live a hygge lifestyle: warm, contented and cozy". Take that, winter!